The Thomas County Conservation District is accepting applications for state financial assistance for enduring conservation practices. Funding is provided by the Division of Conservation, Kansas Department of Agriculture through appropriation from the Kansas Water Plan Fund.
Landowners with natural resource concerns on their property are encouraged to visit with the Conservation District.
Application deadline is June 24, 2021*
List of Eligible Practices
Contour Buffer Strips
Cover Crops
Critical Area Planting
Diversions (Gradient of Level)
Grassed Waterway
Range Planting
Terraces (Flat Channel, Gradient and Level)
Terrace Restoration
Tree & Shrub Planting, Drip Irrigation & Mulching
Livestock Pipeline
Solar Pumping Plant
Livestock Water Well
Livestock Watering Facility (Tire Tank, Steel Rim, Concrete & Fiberglass)
Fencing
Well Decommissioning
Elimination of Abandoned On-site Waste System
Failing On-site Waste System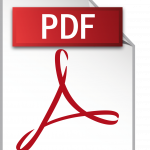 Download the Fillable Cost Share Application.  Although the form is fillable, the original signed copy must be delivered or mailed.
**Application does not guarantee funding. Projects started or completed prior to being approved and signing a contract for funding are not eligible for cost-share funds. Each project will be ranked based upon certain criteria.